(Re)Read
:
A Box of Matches by Nicholson Baker
. This book is the perfect literary comfort food to me, in fact that's just how I feel about Baker's work in general. It makes me happy in a very pure and simple way, not to diminish the work at all, it's amazing stuff. It just hits all the right notes for me. The art of minutiae and all of its delicate and wonderful ways, pure joy.
I have been trying to read most nights an hour or so before hitting the hay. Simply giving my brain that time to slow down and get caught up in something other than itself is so good for me. With my favorite boys dreaming away, nothing sounds lovelier than cuddling up with the pup, a good book and simply diving into another world.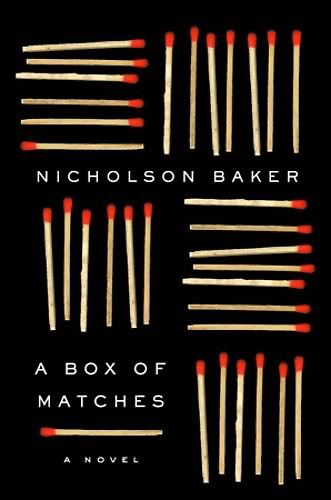 Watched
:
Bridesmaids
. I know. I can't believe it took me this long to watch it, but to be fair I just started to watch movies again since Ez's birth. Who has time for 2 hours of dedicated viewing of anything with a baby?
So now on the nights when I don't read and the place has been tidied from a long day of baby destruction I'll pick a film that's been on the backburner of my mind. Lounging on the couch, drinking a glass of wine or hot tea and enjoying a great movie is such a peaceful way to end the day.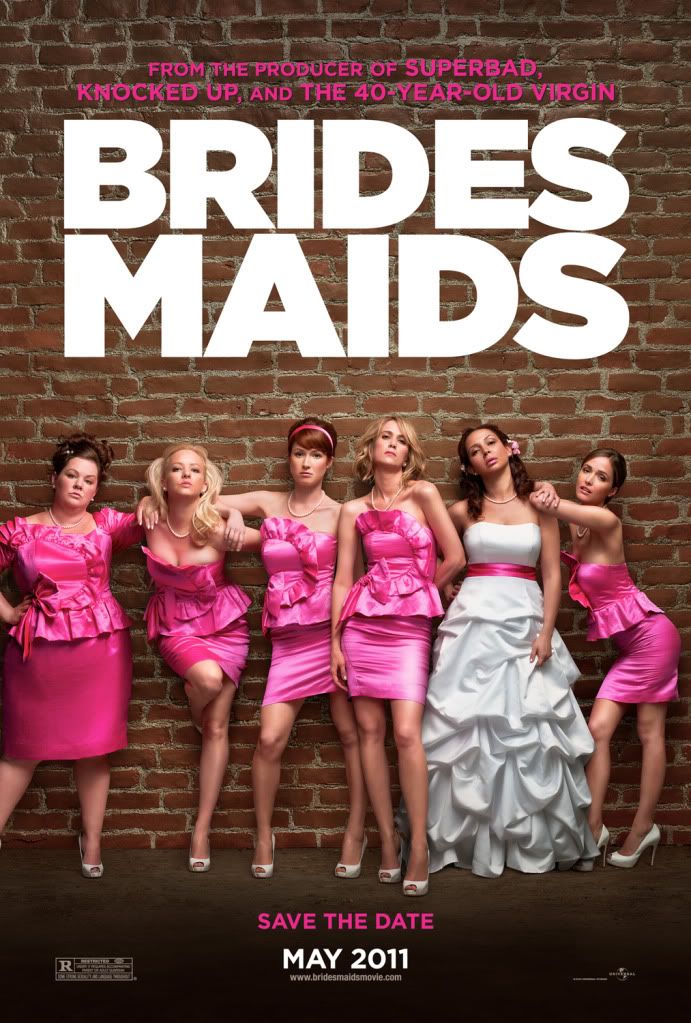 Listened to:
Future Islands
In Evening Air
. Upon first listen I was really not a fan of this album. Vocal affectations can take some time to grow on me and that was most definitely the case with FI. And now I'm totally in love with it. I could listen to
Long Fligh
t on repeat like forever.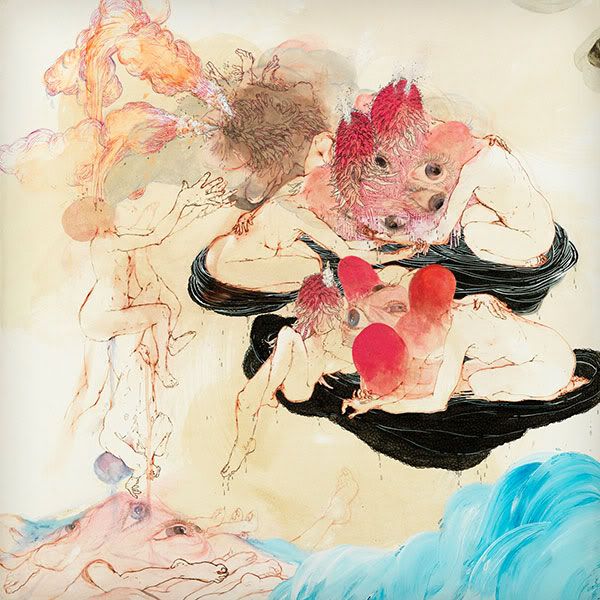 Wore:
Top:
Target
Undershirt:
SO
(thrifted)
Pants:
Bullhead Crescent Leggings
Shoes:
Sperry Topsiders
(thrifted)
Way to show off that shoulder, Ez!
Spring has sprung in the Midwest and I have really been enjoying playing with bright colors to celebrate lately! Colored jeans and rainbow inspired garb has been my go to these last few weeks. The return of the sun, open windows, shorts, walks in the park, and delicious fresh, abundant produce makes me so happy!

----

Thank you Spring for bringing all of your amazingness, but if you know Midwestern Springs you know with all that loveliness comes storms, crazy tornadic, Wizard of Oz-esque storms. This weekend those storms are supposed to hit our area pretty hard. We have just returned from the store with lots of food and supplies and are ready to hunker down and face this craziness. Living in this part of the country, having seen many an intense storm and a handful of twisters helps keep my fear at bay about this sort of thing. It's par for the course for Missouri in April.

But of course everything with a little one is more intense and I find myself worrying and planning much more than usual. We are as ready as we can be and live in a very safe, strong, brick and mortar building, but I'm still checking and double checking and making sure we're all prepared. Please keep us and all of those in the Midwest (especially those in less stable structures) in your thoughts today!

Wishing you all a safe and happy weekend!

Tara