We have been experimenting with lots of new foods on the baby menu lately and still have yet to find anything this kid doesn't like. It's amazing actually, Ezra acts like every food I put in front of him is the best darn thing ever. I mean, I consider myself a pretty good chef, but not that much effort goes into your basic bebe puree (so I guess I shouldn't let it go to my head).
I love it! His enthusiasm for food makes me that much more excited to introduce new things and play around with fun combos. I know that we are very lucky to have a little guy with such a great appetite and desire to try a variety of tastes and textures.
Exhibit A:
Beet Carnage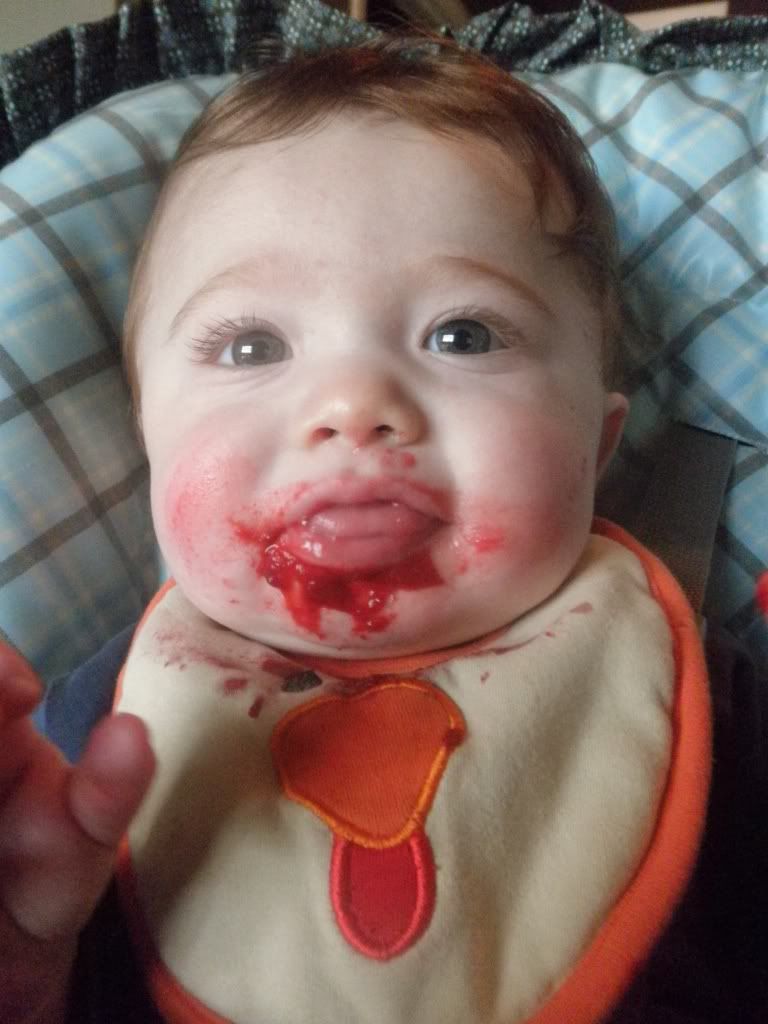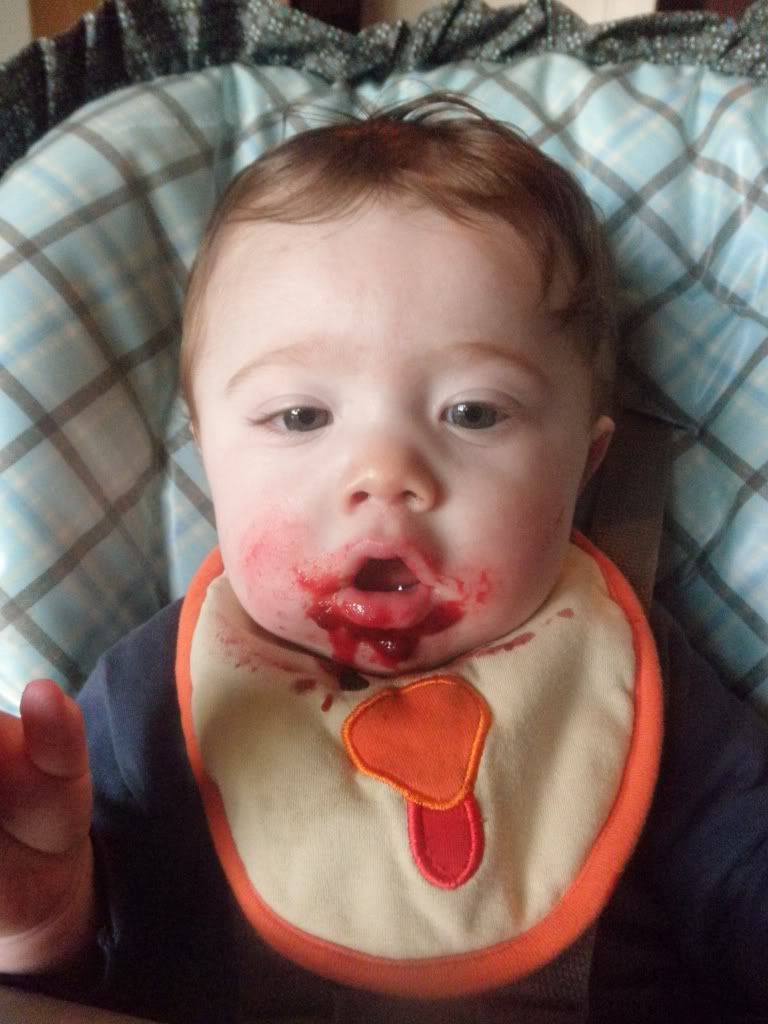 Do you like our seasonally inappropriate bib?
This week I think we will be introducing lentils and parsnips (two of my all time favs), so here's hoping his love of food continues!
Namaste!
Tara