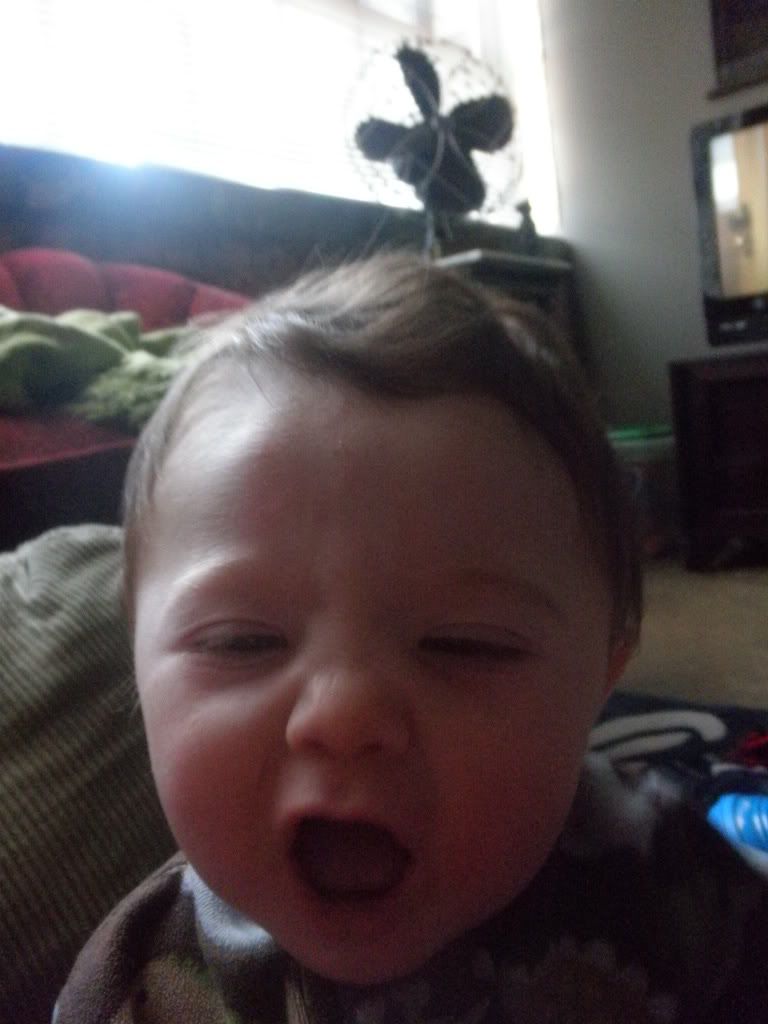 So this week has been a little intense. Ezra is teething like crazy and I have an ear infection.
Double whammy
. I had ear infections chronically as a child, but it's been ten plus years since the last one. Struggling with sleeping because your ears are too tender to lay on and not because your baby is up (actually the last few days he's been a sleep champion) is super frustrating and I will be the first person to admit that when I'm sleepless and in pain I'm probably not the easiest person to live with.
I'm sorry Kellen. I love you. You're the bestest of the bestest.
But moving on to some goodness...
We're
off and crawling! The little guy is mastering his super energetic crawling moves and he is so thrilled to be able to finally get up and go. His little face just lights up as he shakily bobs forward across the floor, exploring the new terrain. Luring him with his favorite toys from point A to B has really worked out and that look of satisfaction as he reaches his train engine or
Hastings
, the sea turtle is one of the most precious things I have ever seen.
This milestone is exciting and terrifying. Gone now are the days of setting him down to play as I cook, fold laundry, or just go to the bathroom. But right now I am just having so much fun watching him figuring this whole mobility business out that I'll think about the rest later.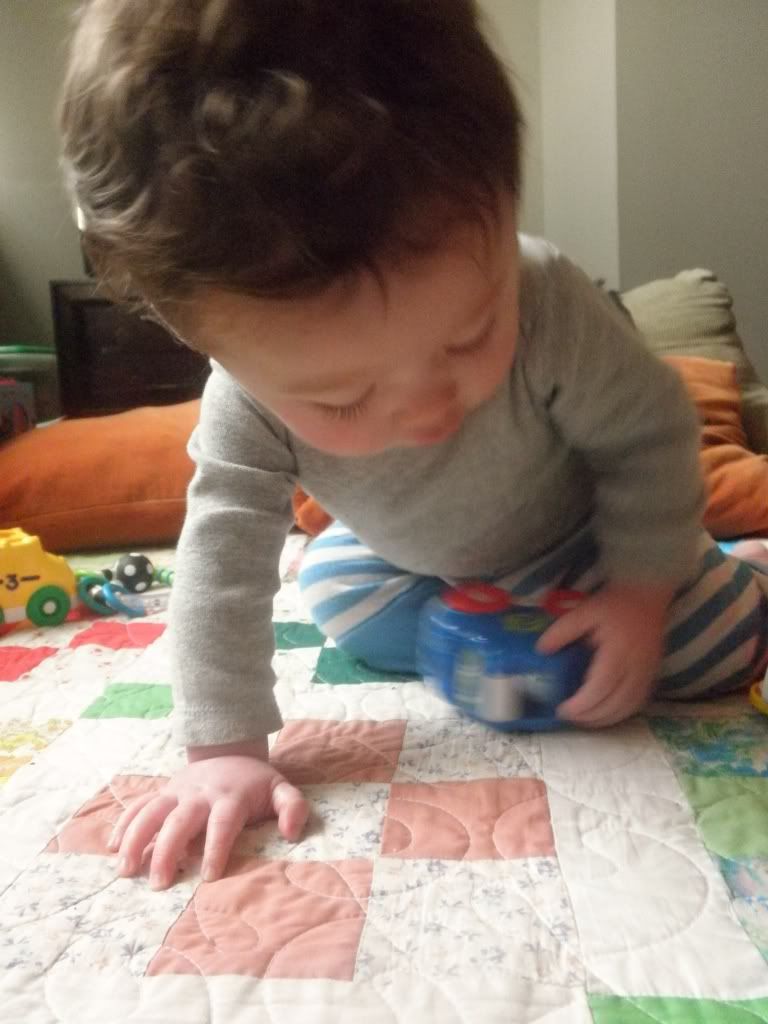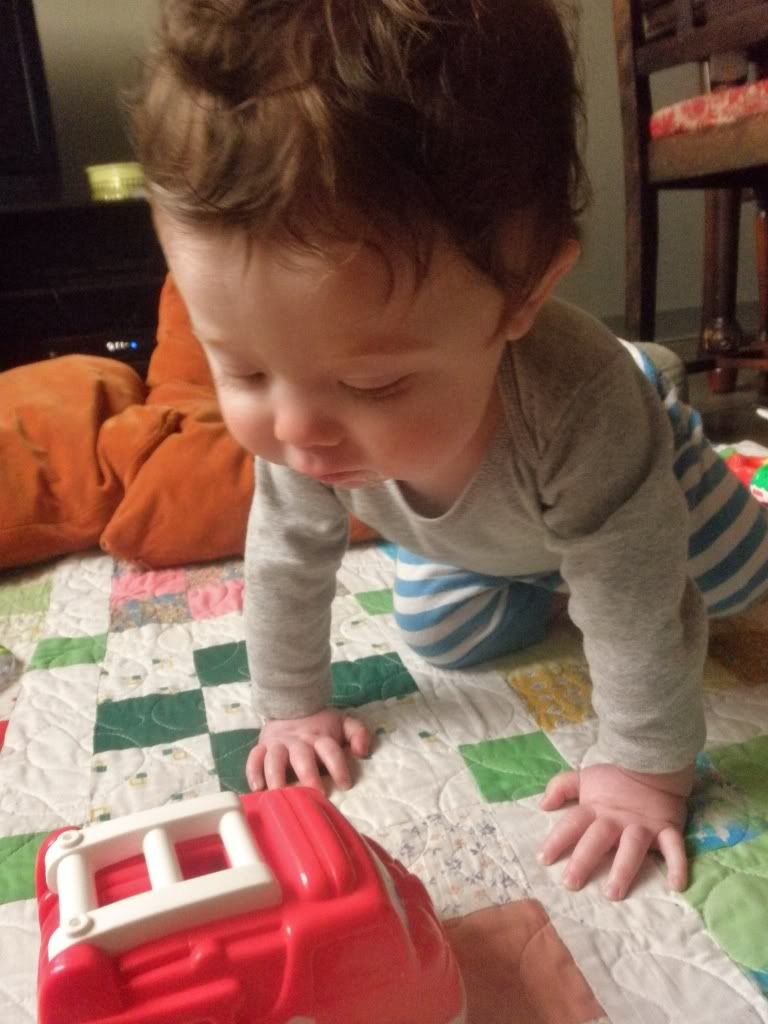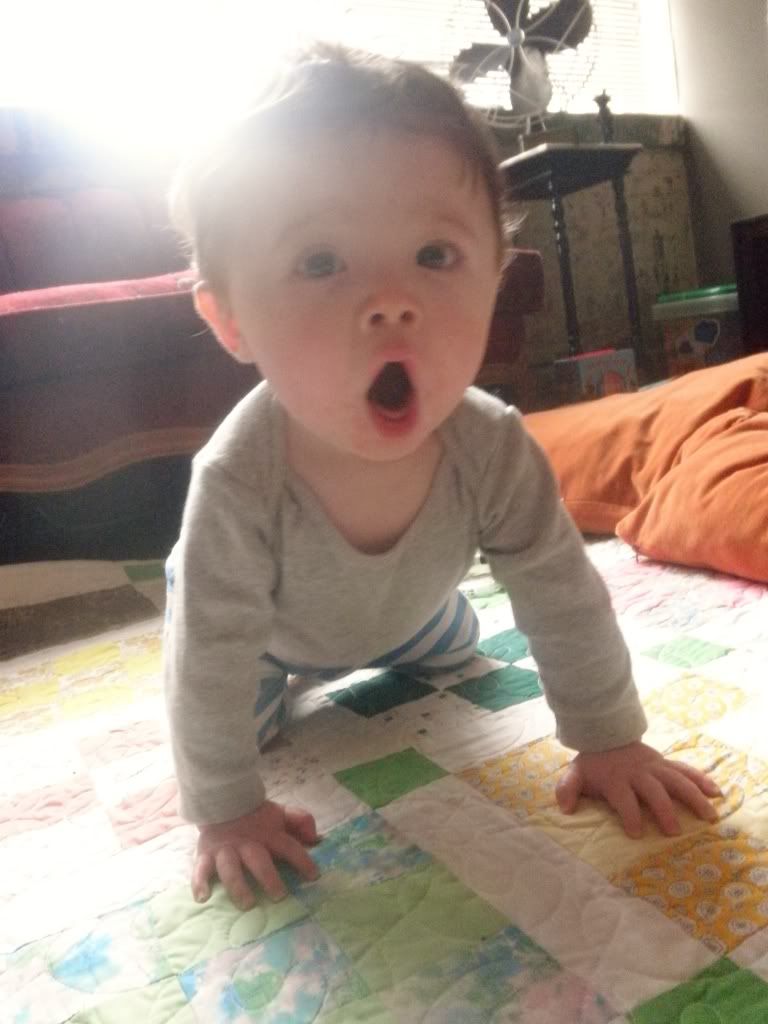 Game of Thrones
- Have you guys seen this show? I know I'm a little late to the party, but I just love sitting down and enjoying a good show in mini-marathons. I'm much too impatient to wait week to week. We purchased it on blu-ray and man, it is one of the most beautifully composed shows I have ever seen. We've only seen a few episodes and so far it's mainly
Game of Sexy Time
or
Game of Beheading
, but it's well written/acted and visually stunning so I'm giving it two thumbs up.
ALSO:
Avocado Banana mashup- quick, raw, and delicious this has been our go to mama and baby snack this week/ 71 degree weather/ A great date night with the hubby/ Makin' scarves/ Fresh early Spring veggies
As always I'd love to hear what's bringing you joy this week!
Tara