Last Friday (after getting all packed up for our anniversary trip) I met up with some mama friends and hit up a city-wide mama/baby consignment sale at a local meeting hall. We were able to get there pretty early on the first day so the well of great stuff was relatively untapped.
A thrifter's dream.
I practically have a stroke anytime I buy new, so I try and take advantage of every second hand opportunity that presents itself. For the most part the prices at the sale were reasonable and there was a wide variety of items, keeping all of us with our varied needs very happy. We all walked away with nice hauls without breaking the bank, which makes it a successful trip in my book.
Plush color blocks/ Animal bowling set
Pants for baby (Baby Gap)/ Pants for mama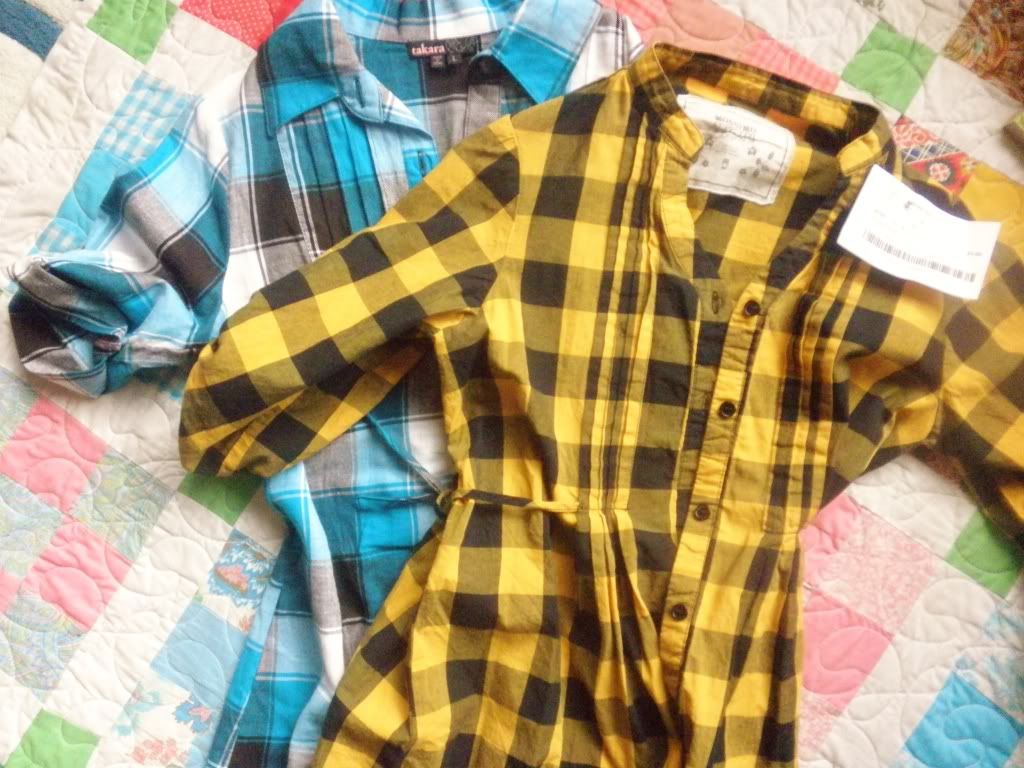 Plaiding it up!/ Shopping cart cover (Eddie Bauer)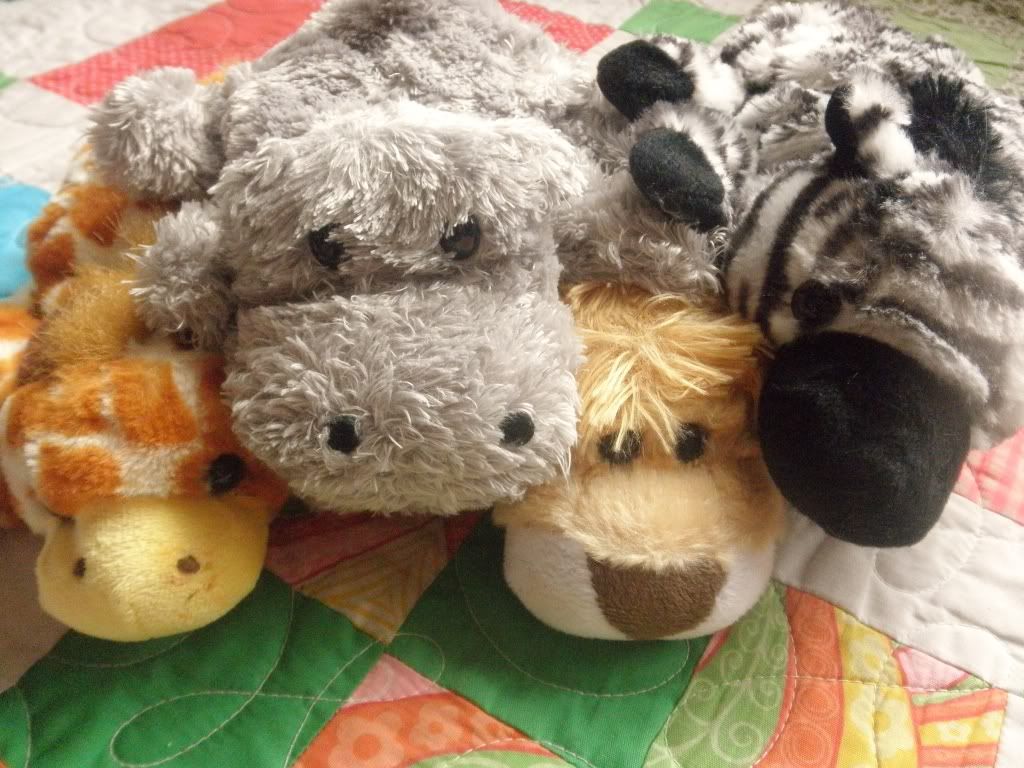 Learning with Animals book set/ Wild animal hand puppets
I realized while browsing and catching up that it's these little outings and get-togethers that build community. It's the trips to the park and the living room playdates that help you feel connected and in this overwhelming and amazing experience that is motherhood I am learning that connectivity is crucial. Answering your phone, getting out of the house, and communing with people who care should be a weekly requirement for mothers (or at least this mother). We hibernated for a long time after Ezra was born and quite a bit of that was out of necessity, but it feels so good now to be getting out and about town, surrounded by great friends.
Speaking of getting out, this weekend should be full of some pretty exciting outings. I will be working more than usual (not exactly a blast), but we also have some really fun family plans this weekend that I am very much looking forward to!
Wishing you all a beautiful weekend!
Tara