"I have a garden in my backyard. The more time I spend in it, the more beautiful it becomes. Not because of the hard work, the weeding, cleaning, raking, the tasks and sweat, but because I no longer view it as separate from me. From inside the garden I no longer view it critically from arm's length as flawed, as less than perfect.
You have a garden in your home."
- Karen Maezen Miller, Mama Zen
Hmmm...isn't that the truth? This idea has been on my mind a lot lately. I have never felt so close to Kellen and watching him with Ezra has changed our love at its core. Planning the weekly purees and the never-ending nap time struggles, laughing our butts off at Ez's new, silent film expressions and enduring the colic that seemed it would never end, creating silly songs about poop together and sharing whispered affection over our sleeping cherub, these are the things of true love.
We are enjoying the romance of no romance. The love that blossoms out of something more than an idealized version of another, the love that grows out of honesty and spit up, I now see more than ever that this is something special.
No one has seen me so very low and no one has loved me so well. This year has by far been the most intense and overwhelming year of my life and I will admit that I have not taken every step in stride. My hormones, my body, and my perspective have fluctuated more than I thought possible these last many months and this has not always made me the kindest or most attentive wife. I have battled depression like never before and seen unfortunate sides of myself I wasn't aware existed. And through every up and down, I have been loved.
I am so fortunate to have such an incredibly loving, honest, ridiculously hilarious and good hearted partner. Half of the most beautiful, awe-inspiring thing I have ever done, his support and amazing patience have been the glue holding this last year together. He is the laid back yin to my neurotic yang and I honestly could not imagine doing any of this without him. He is an amazing, involved, and patient parent and I couldn't love him more.
With our powers combined we create
SUPERPARENT!
Ha! More like
SUPERNERD!
This weekend we joyfully celebrated five years of marriage with an overnight trip to Lawrence, KS (a little over an hour away). We were married there and go back every year for our anniversary to thrift, enjoy live music, and eat incredible food. It's our little oasis, a place for us to celebrate each other and our love. I am so excited for our little annual get away (and our first trip together since Ez has been born).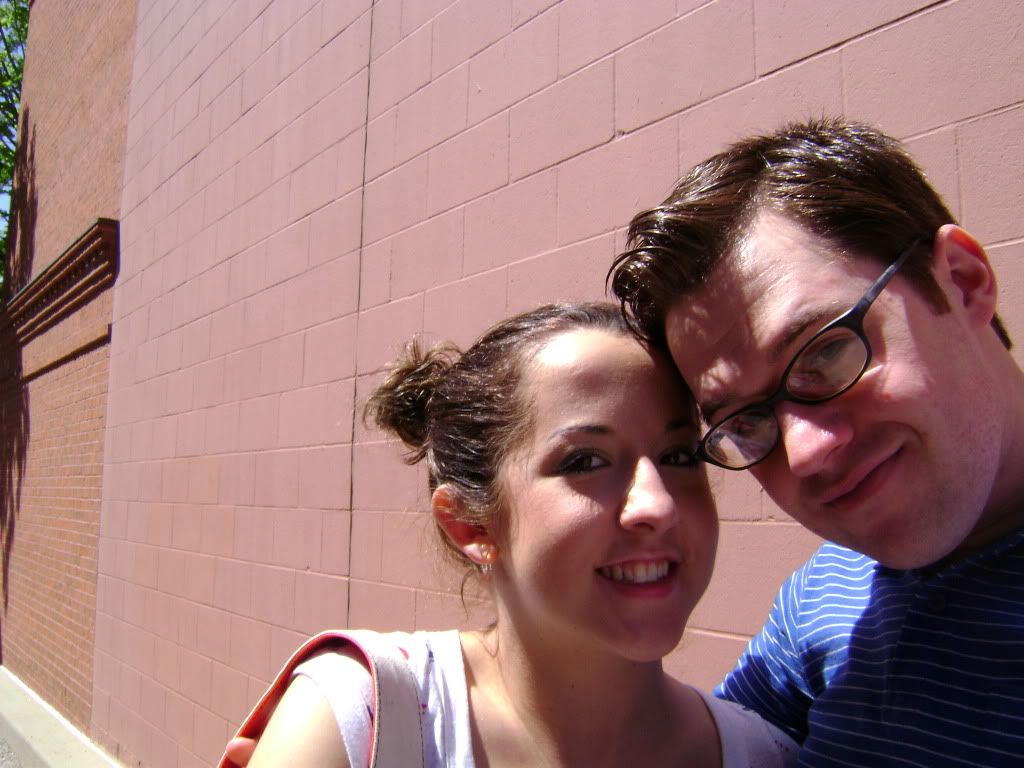 Married (2007)- We actually did it!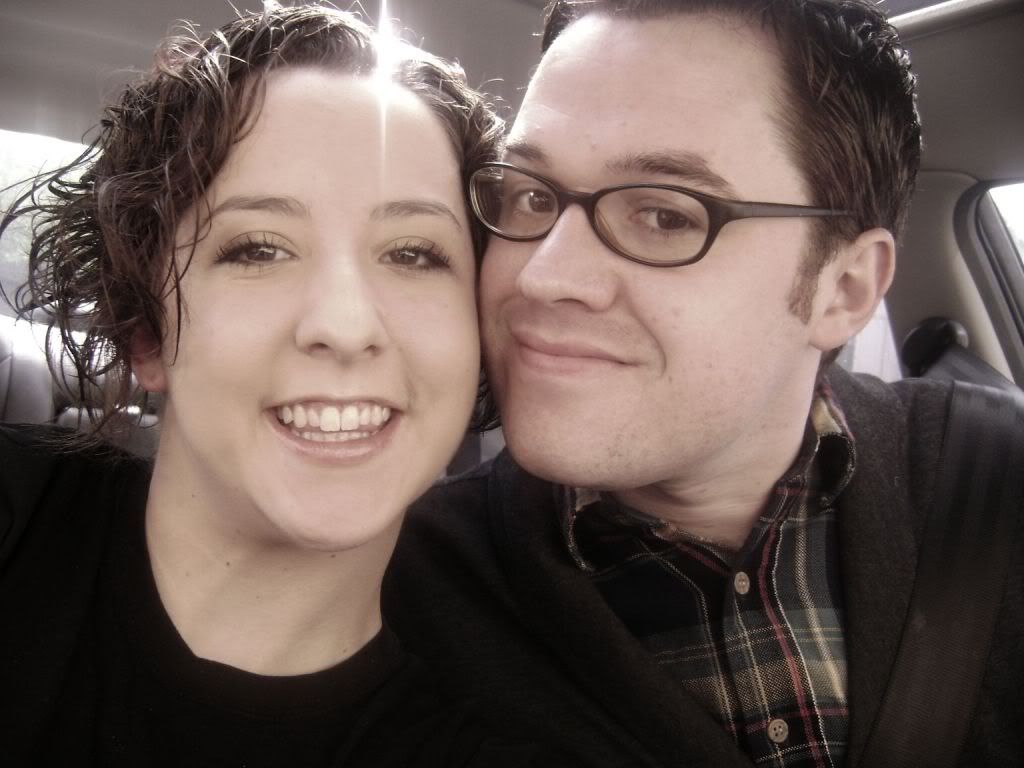 1st anniversary (2008)- Good, old-fashioned fun.
2nd anniversary (2009)- Oh, how I miss that beard!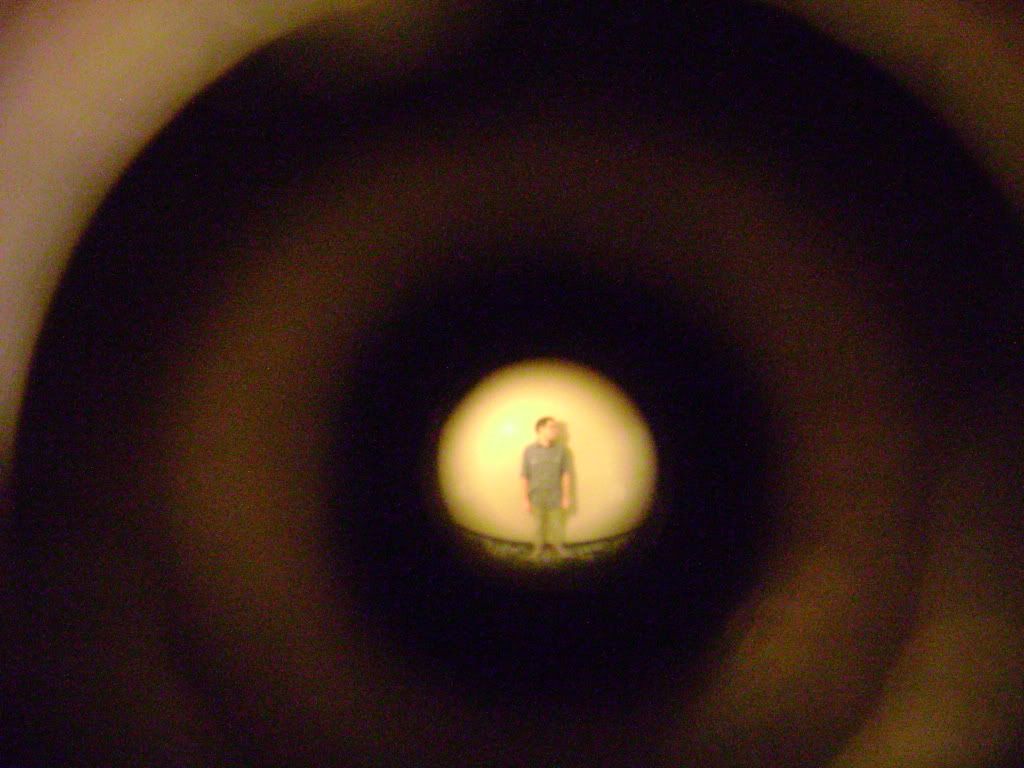 3rd anniversary (2010)- Kellen found $100 bill in a thrifted jacket/peephole pictures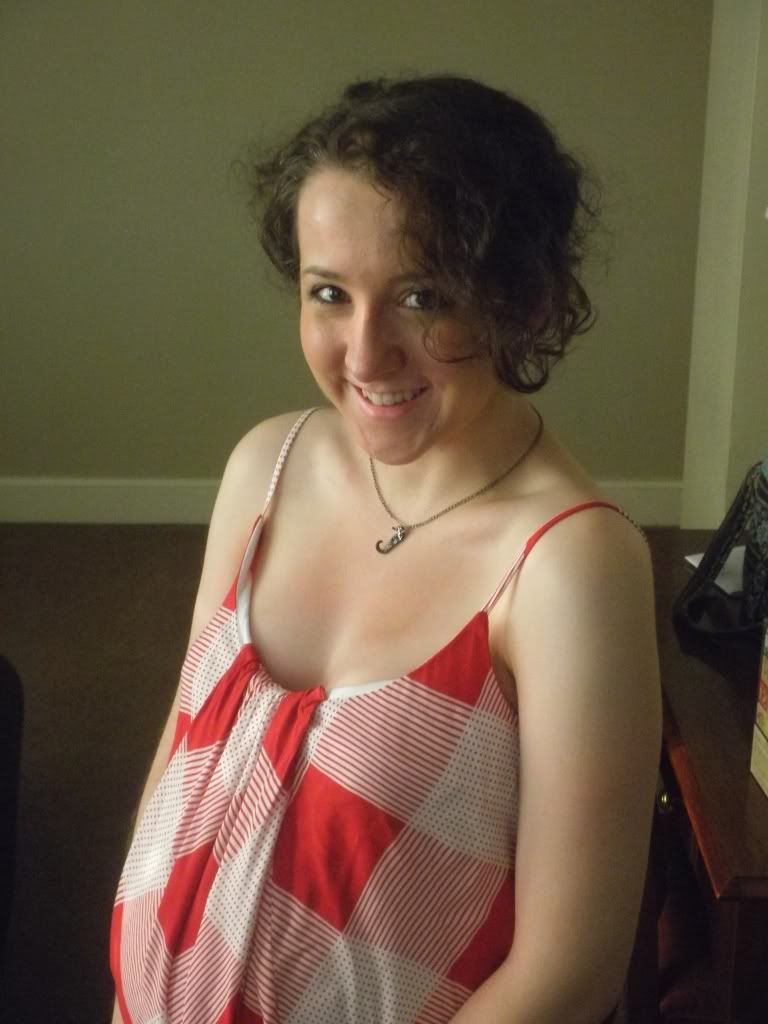 4th anniversary (2011)- Looking and feeling very pregnant.
We typically stay an entire weekend, but with the little guy at home we simply made it an overnight affair. It was very low-key and perfect, exactly what we needed. We window browsed, drank a few speciality brews, and slept in (until 8 AM- Ha!).
We arrived home feeling like it had all gone by a little too quickly, but so thankful to be able to share that little bit of time together. This year has been a crazy whirlwind, but we know that we will always come back to the love that we share.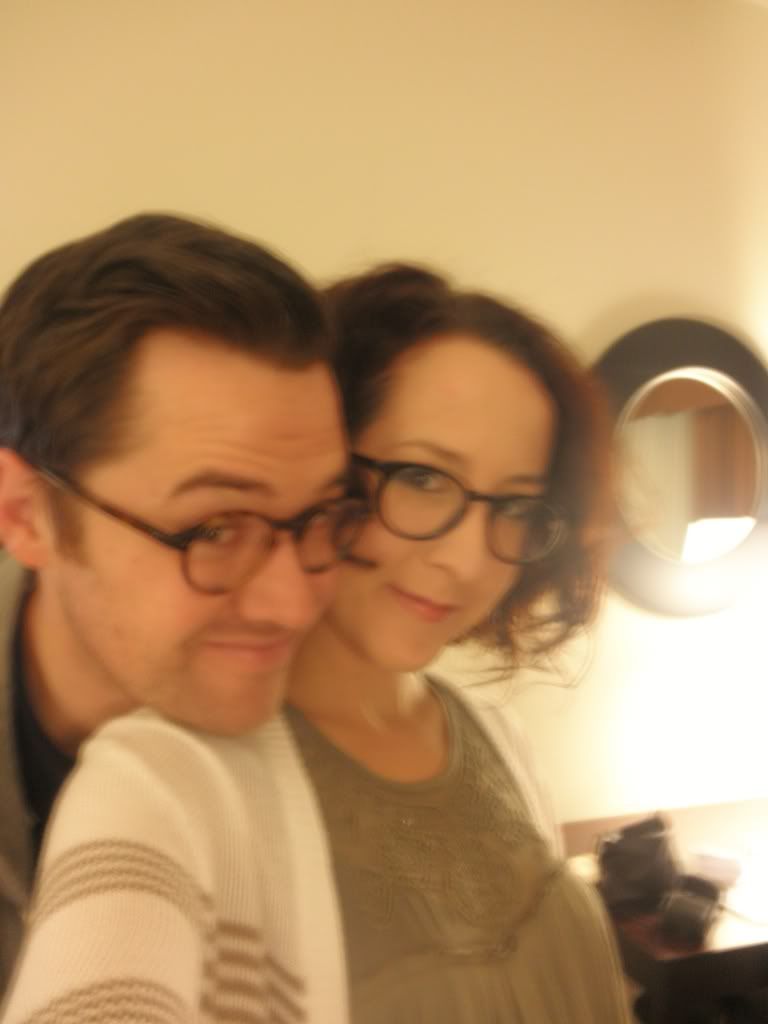 5 years strong (and I still can't take a non-blurry photo in a hotel room!)
Wishing you all a love-filled week!
Tara